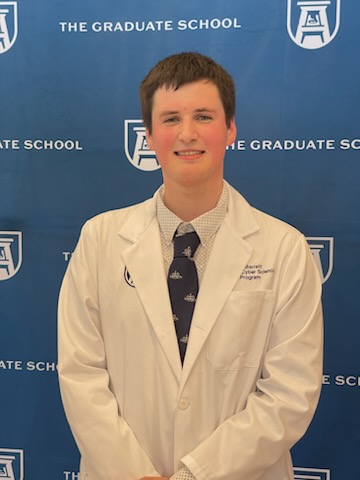 About Me
As a recent graduate of Augusta University with a Bachelor of Science in Computer Science, I am now pursuing a PhD in Computer Science and Cyber Sciences.
I strongly believe in the importance of accessible web design, particularly for those with limited or slow internet access. Static websites, which do not rely on dynamic content loading or heavy resources, can provide a more seamless and efficient user experience for all visitors. I strive to create static websites that are accessible and user-friendly for everyone.
I have a strong interest in working with and leading teams towards a common goal. At Augusta University, I have been actively involved in various organizations, including the Graduate and Undergraduate Student Governments, GenCyber Camp, the Academic Success Center, and undergraduate and graduate research for the School of Computer and Cyber Sciences. I have also been a member of the JagByte Program, the ACM club, and Delta Chi Fraternity. These experiences have allowed me to network with fellow students from Augusta University and the CSRA area, which has been valuable in my career development as opportunities for computer science professionals in the CSRA are limited.
During high school, I had the opportunity to volunteer at a local food bank and interact with the children of families who were seeking assistance. This experience taught me the importance of perseverance and making the most of any situation, no matter how difficult it may be.
I have also developed strong skills in delegation, organization, and time management through the completion of my Eagle Scout project and the leadership and organization of my district's annual spring camporee for the Order of the Arrow. These skills have greatly contributed to my success and thrive at Augusta University.
After graduation, I am interested in pursuing a career in the field of computer science, with a particular focus on cyber and machine learning. I am also considering continuing my education in higher education, with the goal of teaching or working in these areas in the future.
During my education at Augusta University, I have taken a number of classes that have sparked my interest in computer science, including Artificial Intelligence and Data Structures. I have also gained valuable experience in programming languages, software tools and resources, and command line and terminal usage through my work on my IceCream repository on Github.
Join Us
I am excited to continue learning and expanding my knowledge through research and further coursework. Our site for DFAIR, our research group, can be found here if you are interested in any of our publications or joining us to work on research.